Distribution ERP Software Designed Exclusively for Tire and Automotive Supply Distributors, Wholesalers, Retail Stores, and Warehouses
If your Tire or Automotive Supply business is thinking about implementing proven ERP Management Software, it's time to take a look at TireServ™ by QBC Systems. Using our intimate knowledge of the Tire and Automotive Supply industry, we have developed TireServ™, a robust open platform ERP software solution powered by MySQL database.
Powerful User Friendly, Industry Proven, ERP Management Software
TireServ™ is a cloud based Tire distribution software application package that works with MySQL Database. Accessible anytime, anywhere, this user friendly Cloud based application only requires a web browser for complete access.   TireServ™ delivers tons of standard business functionality and detailed reporting.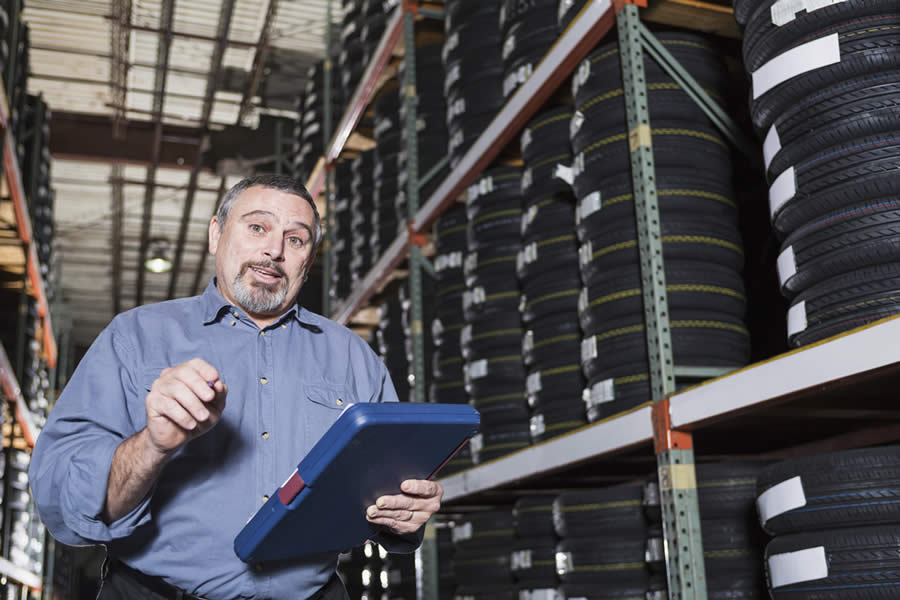 Combined with QBC Implementation and Training, TireServ™ Improves Day-To-Day Management, Sales Margins, Overall Profitability, and Provides Greater Business Clarity.
TireServ Features Include:
Fully Integrated Accounting, Ecommerce, Point of Sale & Inventory Management
Cloud Based Managed Hosting
Multi-Company, Multi-Branch Functionality
Flexible Inventory Pricing Rules
System, Menu, and Program Security
Supplier, Customer, & Item Look-Ups with Integrated Tire Guide Pro
Ability to Track Non-Stock Inventory
Over 100 Standard Reports & Inquiries
Update Inventory with Vendor Supplied Files
Bar Coding & Data Collection ready
ATD Integration
QBC has Established 5 Main Objectives for Every Company Considering the Use of TireServ ERP System:
Expand the visibility of key business data
Enhance employees' productivity, customer satisfaction and customer loyalty
Enable new business and growth strategies
Eliminate costs and inefficiencies
Embrace today's technology to communicate with customers, employees and vendors
QBC TireServ provides clients with the capabilities to achieve these objectives for their company.  We also provide the competitive pricing, quick delivery, superior services and customer support needed from your ERP provider to facilitate these objectives.
Start Controlling Your Tire or Automotive Supply Business Today